Five Sex Dolls Are Worth Collecting
Mar 31 2020 0 Comments Tags: bbw sex dolls, mini sex doll, new sex dolls 2020, sex doll
There are many times when we buy a realistic doll for sex, make love with it. It's like many people buy a lot of shoes, they buy the shoes is not for to wear, but to collect them. Some of people would like to collect sex doll, who are buy a lot of different sex dolls and sex toys. In the last article, I introduced the inexpensive sex dolls. In this article, I am going to introduce the most worthy sex dolls and sex toys in our shop. I will select the funny and unique sex dolls according to the type. If you are interested in it, keep reading.

1.Golden Hair Beauty Gwendolyn For Male Love Silicone Doll
In the type of milf, I strongly suggest that purchase this one.
Gwendolyn has a great Body, Very soft, Easy to find good clothing for her because of her size, She is a bit heavy but nothing wrong with some exercise. She is like a real woman as far as size goes and that is what you wanted.You will very pleased with her.
Her measurement:
Skin Color:Tan, this color is my favorite. It looks healthy.
Height:5.35ft(163cm). The height suit for most of men.
Breast:100cm, F cup(I guess)
Waist:50cm
Hip:86cm
Vagina Deepth:18cm
Anus Deepth:17cm

2.Black Bra Sexual Women Jolin Realistic Silicone Doll
Jolin is a sleeping beauty, she love to make sex. When you make love with her, she is enjoying it. She wants more and more, and hope never stop. She will be a perfect sex doll to satisfy your everything.
She has a great Body, Very soft, Easy to find good clothing for her because of her size, She is a bit heavy but nothing wrong with some exercise. She is like a real woman as far as size goes and that is what you wanted.You will very pleased with her after take her home.

3.165cm 5'4'' I cup Sex Doll Athena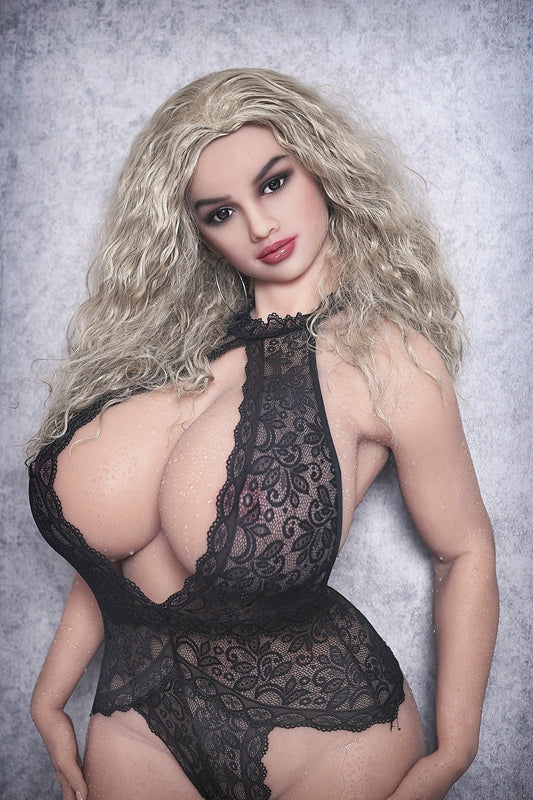 Athena is a new sex doll in 2020, She is elegant and beauty. She is 165cm, I cup(big breasts but perfect on her). Beside she is so realistic that I can not believe it she is a sex doll when I saw her. Her face, her skin and her vagina all things like human. So she is worth to collect in the type of blonde. Maybe she is little heavy. It is perfect if you are strong.

The story of Athena
Athena was born a farm in Texas. Her parents are family. She loves animals and nature. Unfortunately, her farm was fired in a accident, so her family broke up. That is why she came to our shop, she dreams to become a rich to have a farm again, and she could meet her prince during the time.
If you love her, please make her dream come true. She will happy.

4.Racyme Lifelike Tight Pussy Dual Vagina

This one is a sex toy, it made by Medical TPE, tan color. The sex toy is unique, it is hard to purchase in other shops. It has two vaginas. I don't know why it has two vaginas, maybe it will looks unique or convenient to use. No head, keep mystery. And you would not feel wired.
The size of sex toy is 40*37*16cm, so it is convenient to use and hide. You can put it into a suitcase if you need to carry it out.

5.100cm(3'28") D-cup Sex Doll XIXI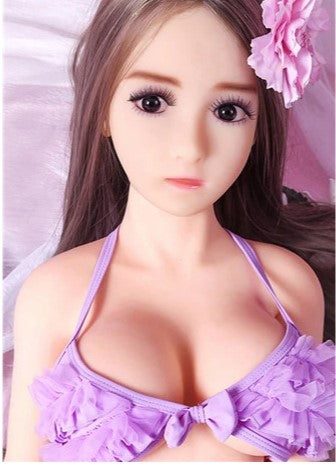 Sex doll XIXI is our most popular Japanese sex doll. She is so Japanese, mini but attractive. She has young face, big eyes. She is so young that she was considered as a teen usually, actually she is 23 yeas old.
If you look for a inexpensive, lighter Japanese sex doll. Then buy XIXI without hesitation, she is only $399. it is convenient to use that you can make positions you wanted. After used, you can hide it in closet etc.

6.150cm 5ft M-cup Sex Doll Elanor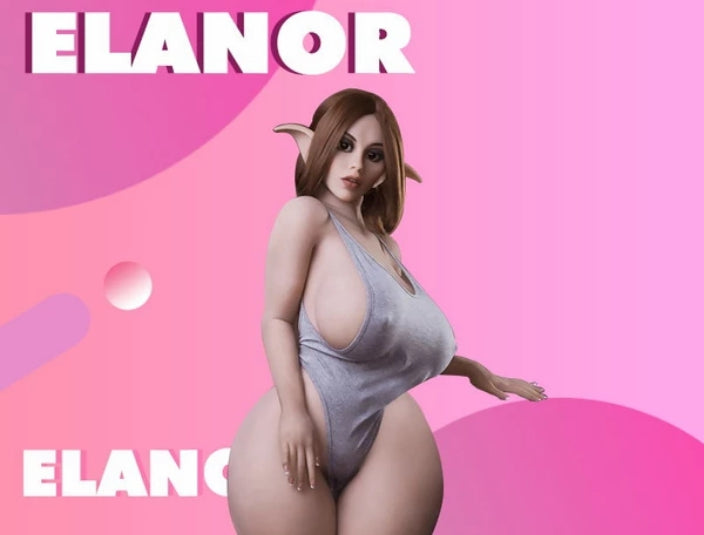 If you want to a sex doll showing in the party, or having a special sex doll in the festival. Elanor is a nice choice. She is an elf sex doll with chubby body, a long, narrow face, pointy ears. In my opinion, she is suit for Halloween.
The story of Elanor:
Elanor has often been voted the "most interesting" sex doll by men and women with a fantasy fetish.

It is rare to find an elf who is busty and thick, but Elanor carries her weight so sexily that even men who don't have a fantasy fetish is attracted by the sight of her.

Her pointy ears have hardened a lot of cocks and misted up a lot of pussies because the elf fetish is shared by both men and women.

Elanor swings both ways of course, and says she needs a lot of stimulation because she is such an over-sexed creature.

"I enjoy the uniqueness of my body" she confesses. "My pointed ears that drive people crazy, my huge, pendulous breasts, my thick thighs and hips… and a wet, hungry pussy with tight lips that will remind you of the shell of a nut, waiting to be cracked open."

The five sex dolls are worth to collecting.
---
---